HLE believes in continuous learning, team spirit and following its value in every action. These values are our guiding principle and make sure everyone is on the same direction.
Our company values are: (better to keep the value poster)
Customer Satisfaction
Quality
Respect
Simplicity
Trust
Ethical operation
Professionalism
---
Culture training
Did you know that a lack of culture training is the primary reason why most offshoring businesses fail?
We provide extensive training to help our Nepalese staff adapt to the Western business environment. Our goal is to get the best of both worlds.
---
Team Building activities
HLE believes in team spirit and bonding with each other. Team building is an ongoing process that helps staff to work together.
We as an organization always believe that teamwork is the most powerful way to unite a group, develop strengths, and address weaknesses. We believe that good experiences and outcomes from team building activities help build a strong and competent working team that will live up to its true potential.
---
Relationship with your boss
In many Asian cultures, the status of your boss is well above that of you as a staff. However in Western companies the boss is much more like an equal.
This means that it is okay to be friends with your boss and it is okay to tell your boss that they are wrong. In fact, we encourage you to tell your boss when they are wrong! After all, we all make mistakes and we all want to achieve the best results for the company.
---
Communication
In Nepal, it is common to be indirect in the way that people communicate. For example "Maybe tomorrow is better" means "Not now!". This can cause confusion when working with the people in the West.
It is also frowned upon to ask questions in many Asian cultures, particularly if you don't understand. Questions are encouraged in our company because if you don't understand then you can't do your job.
At Home Loan Experts we want our staff to:
Ask questions if they do not understand a task.
Be direct and communicate exactly what they mean.
Voice their opinions, even if it means disagreeing with their boss.
---
Productivity
Offshoring experts often say that it takes 3 offshore staff to do the work of 1 Western staff member.
Yes, that is the case, if the staff are poorly trained and managed!
Western staff may achieve a much higher productivity level because they have more funding, extensive training and a better system. For example, if you were asked to dig a hole in Nepal you may be given a shovel, whereas in Australia you may be given heavy machinery. The result – an Australian staff member may achieve a higher level of productivity.
We provide our staff with all the tools and training they need to achieve results.
In Nepal, most people do not rush and their company doesn't expect them to produce massive results. If you work for us then we need you to push yourself to a much higher level of productivity and achieve incredible results.
You would be surprised what you can do when you put your mind to it!
---
Continuous improvement
You must be willing to learn new things!
We want you to:
Ask questions, LOTS of questions
Study to understand your role fully
Seek feedback from your manager
Be fully independent
---
Results oriented
Always follow a work process that will give the best result possible and never lose focus of the outcome whenever you are working on a task.
---
Employee value scale
We want each of our staff to strive towards moving up the scale at all times.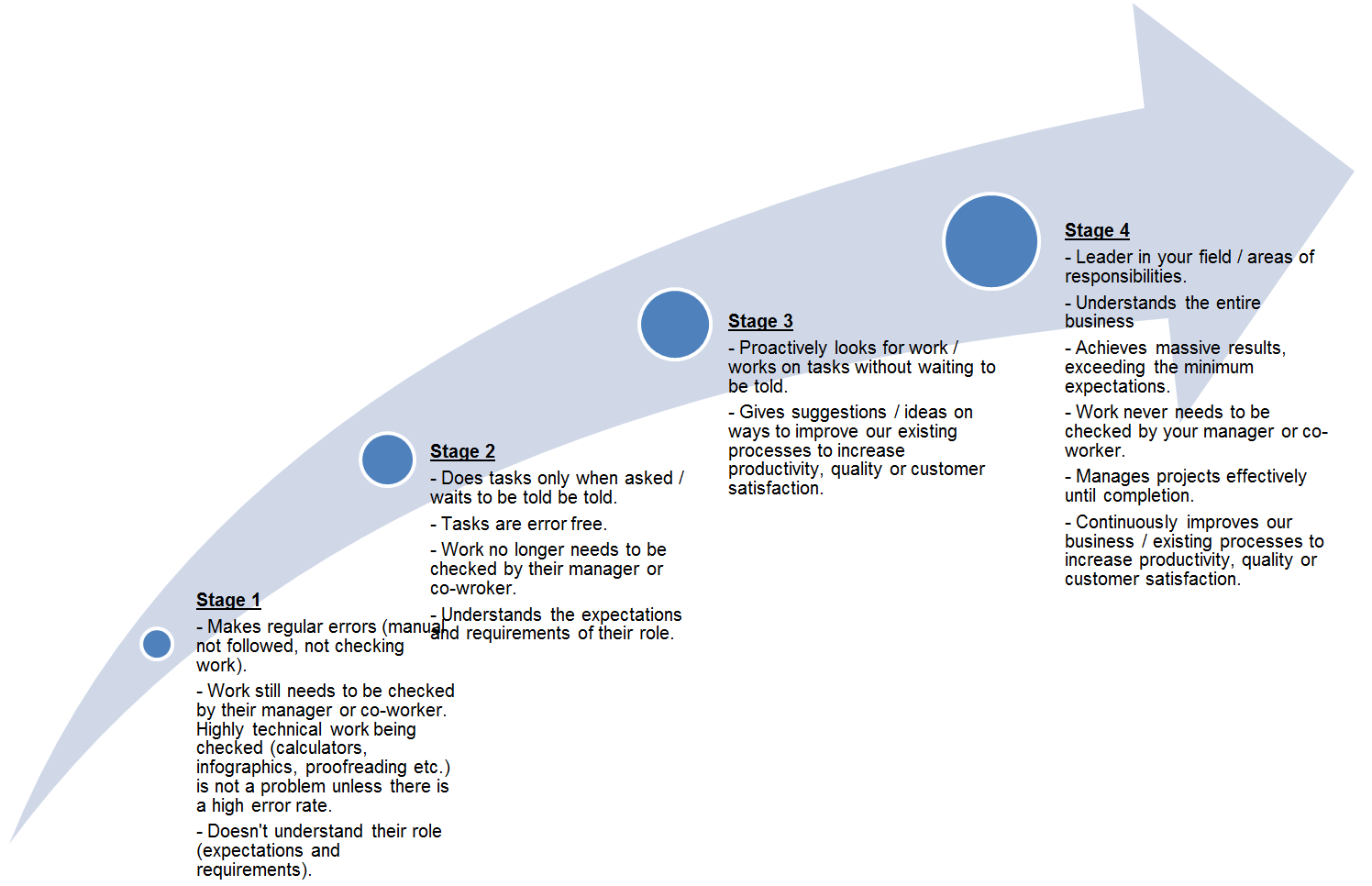 And why not before summer, when we all get busy and don`t get around to starting or completing our cheap essays online writing projects.